Next month January 21st I'll be doing visuals at the MNM's 11 year anniversary party @ Town Ballroom.
DJ HYPE and
MC DADDY EARL
(uk) will be headlining this event alongside US Marshall, Hoogs, Basha and more. Check out the facebook event here. Also tune in to Basslover as I'll have some ticket giveaways for this massive celebration.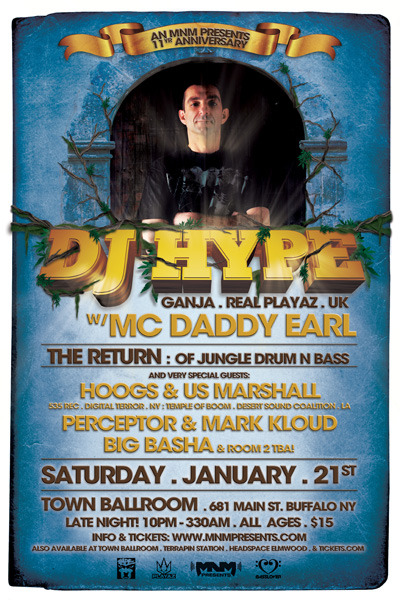 Also the mix from Last nights Radio show was a Liquid set recorded live at the House of Blues Sunset by US Marshall. Check it!
Basslover with US MARSHALL 12-11
by
AlmaBasslover